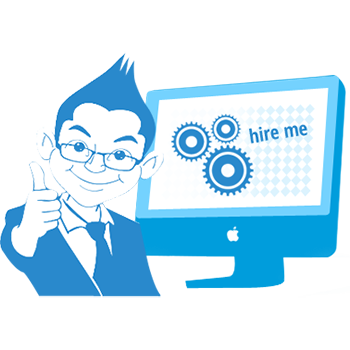 HIRE DEVELOPER
At codices , we provides you the option to hire developers for our services
Modified sole Attention
Quality Products
Talented jobs
Punctuality maintained
160 Dedicated Hours a Month
Experienced developers
Get personal developer on your service with Codices Technologies
Codices Technologies is a reputed I.T. Agency with superior services and professionalism to the core. We just don't take any project as another one but consider it as a new opportunity to explore and hence make it from great effort. From expert training to systematic work structure, we have everything inbuilt to the core. If you opt for a personal expert developer, we offer highly flexible services for an innovative and classy experience.
---
All problems get solved with specialized developers Codices Technologies
Whether you own a huge business or a service provider, everyone needs his or her online identity well managed. Online reputation is highly important just like social gatherings. For this, a dedicated developer can really help you!
Our Developers are known for their extraordinary knowledge and technical skills! Contact now!
---
Hire a Developer
To develop a highly data friendly and goal-oriented website, it is advisable to hire developers. We, at Codices Technologies, have a skilled team of experienced and highly talented web app developers, who have good knowledge and super skills. Our developers can take any project of any genre in a unique yet impactful manner with a list of unending different web development services.
---
How we outshine the Dedicated Developer Services?
Flexible working hours
Our hiring process is very friendly and developers urge to do more work and satisfy clients. So they adjust to client's timing and achieve the results.
Daily reporting
Everyday a progress report is generated and shared with the client. This keeps the client very well connected to the developer's work and can share any changes daily.
Client satisfaction
A positive feedback from our client and ultimate satisfaction is what we urge. We break all time-cycles to achieve Client's purpose.
Hassle free billing
At Codices, billing is kept easy and hassle free.
---
Why choose Codices Technologies?
We commit the deadline and it becomes our achievement to always fulfil things before hand.
Our developers are highly flexible and adjusting; even if you are a busy person, they shall fix up things with limited but necessary inputs.
We commit on beginning of project and work on that quote. There are no overheads later on
At codices Technologies, there is super talent residing who believes in quality assurance and therefore, anything below standards is completely unacceptable and hence the team starts at scratch.
We provide easy communication with the project manager.