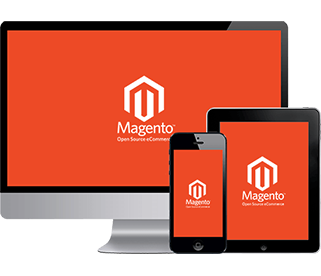 PSD TO MAGENTO
PSD to Magento development team at Codices gives flexibility, scalability and out of the box functionality to your website
Modular Architecture
Quality Assurance
Practical Approach
Client Product Survey
SEO Friendly Coding
Hand-Coded Pixel Perfect Theme
Get the excellent PSD to Magento Conversion with Codices Technologies
Codices Technologies leaves no stones unturned to make our clients starry-eyed. We are obsessed with Digital Technologies and that is shown up in our accuracy of work and working style. Everything that looks good, feels good sells in today's world.
---
Make your online store reach new heights: Codices Technologies
If you too wish to get a highly attractive website design, which is fully equipped with high-tech features hence improving the smooth navigation of website and user friendliness, you are on the right track. Magento is a very clean and systematic backend structure. It offers a full combination of features, which you would love to see on your online store for better outputs.
Contact us on the Codices Technologies for better lead generation!
---
PSD to Magento:
We add that spark to any website, which it lacks, and hence become an eye snatcher for very user. Such converted websites become a delight to browse through. Even shopping websites are more opted for such conversions and they bring real fruits for all clients.
---
How we outshine the PSD to Magento Conversion Services?
Modular Architecture
A layered PSD design is formed for HTML coding. All ready modules are integrated for a next level organized website, which is easy to manage and treat to check for all users.
Dynamic Magento Plug-ins
Once we have studied the client's requirements, we execute the organized conversion in a step-by-step manner. In fact if we feel, client will benefit from a certain plug-in then it is surely suggested.
Quality Assurance
Every converted website is checked by senior coders and tested for high performance. Only if they are satisfied then is forwarded to clients.
---
Why choose Codices Technologies?
If We understand the client's project in depth and hence start planning the conversion so that there is no issue later on due to lack of pre-study by the team.
Everything from scratch to end is what we do in-house. This makes the approach quite practical and more productive.
An outstanding ecommerce solution is provided at the end.
Clients are on top priority at Codices technologies. Anything important or beneficial for client's project is always conveyed time-to-time and thus market guide is what we become.